Fast Shipping
Orders placed by 3pm PST
will be shipped the same day
Motors
If the motor in your Taylor soft serve machine has failed, it's important to find a trusted source that has high-quality, reliable Taylor ice cream machine motors for sale. Since these frozen yogurt machines require special motors, you can't just buy an electric motor off the shelf—even if it matches the RPM and horsepower ratings. At Soft Serve Parts, we have your back with superior-quality replacement ice cream machine motors and Taylor machine parts that are even better than the original. We use motors from Leeson and AO Smith, because they are made with heavy-duty materials and energy efficient properties to ensure long-lasting durability. Every ice cream maker motor we sell comes with a 1-year warranty and full technical support by our experts from the date of purchase.
For more detailed information on our Taylor machine parts, feel free to contact us at 800-879-7839. Our experts are happy to help you find the perfect motor for your exact machine model!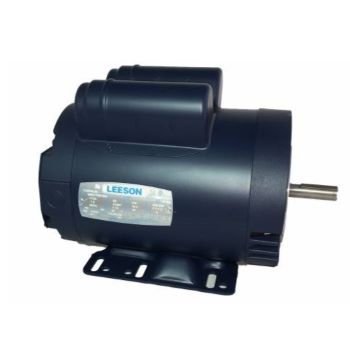 We're the Experts
Ask us anything. We are the professionals!

Fast Shipping
Orders placed by 3pm PST will be shipped the same day.

Largest Selection
If you don't find the part, we'll get it for you!