Fast Shipping
Orders placed by 3pm PST
will be shipped the same day
Parts - Taylor | 702
Give your customers all the soft serve they want by integrating a Taylor 702 ice cream machine into your local restaurant or business. As one of the top-rated single serve soft serve machines on the market, this soft serve workhorse allows you to serve every popular variation of soft serve from low or non-fat ice creams to custards, frozen yogurt or sorbet–the possibilities are endless!
The Taylor 702 is rated for 142 3.5oz. servings per hour. It comes equipped with one, 4-quart freezing cylinder and holds 20 quarts of mix in the refrigerated hopper.
Additionally, the Taylor 702 ice cream machine is equipped with a Standby feature that allows mix to remain at a safe product temperature in the hopper overnight or during long no-use periods. Don't forget to clean the machine every third day!
Shop our selection of refurbished Taylor 702 machines below! For questions or inquiries, reach out to one of our product specialists at 800-879-7839. We look forward to helping you find the perfect solution for your business!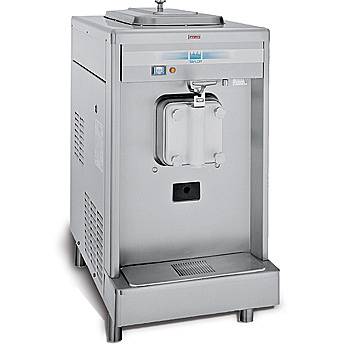 We're the Experts
Ask us anything. We are the professionals!

Fast Shipping
Orders placed by 3pm PST will be shipped the same day.

Largest Selection
If you don't find the part, we'll get it for you!