Fast Shipping
Orders placed by 3pm PST
will be shipped the same day
Parts - Taylor | 794
If you have a Taylor 794 machine and are looking for replacement parts, look no further than Soft Serve Parts for high-quality products you can trust. It is our goal to stock every frozen yogurt machine part you need to keep your Taylor 794 soft serve frozen yogurt machine efficiently up and running. We stock all of your wear Taylor ice cream machine parts and regular maintenance supplies like scraper blades, tune up kits, sanitizer, and lubricant as well as the correct Taylor 794 parts to fix a down machine like motors, compressors, circuit boards, and much more.
If you are looking for a Taylor ice cream machine part that we currently do not have in stock, give us a call. We will do whatever it takes to find the exact product you need. As experts in the industry, we work hard to ensure our customers are fully satisfied–no questions asked. For more information on our replacement Taylor 794 frozen yogurt machine parts, pick up the phone and call 800-879-7839 or browse our products below.
Are you thinking about replacing a soft frozen yogurt machine? We always have used Taylor 794's available here.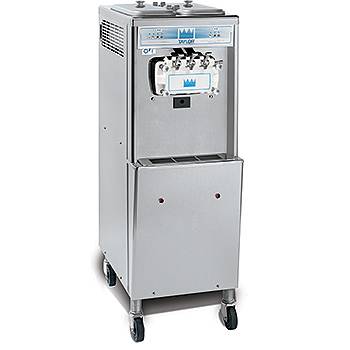 We're the Experts
Ask us anything. We are the professionals!

Fast Shipping
Orders placed by 3pm PST will be shipped the same day.

Largest Selection
If you don't find the part, we'll get it for you!