Soft Serve Machines - Taylor | 791
Fast Shipping
Orders placed by 3pm PST
will be shipped the same day
Soft Serve Machines - Taylor | 791
The innovative Taylor 791 is the new choice machine for the self-serve frozen yogurt industry. Equipped with a single compressor, this specific Taylor frozen yogurt machine model is great for all types of soft serve from frozen yogurt and nonfat ice cream to custards and more.
The Taylor 791 model is equipped with two, 3.4 quart freezing cylinders and holds 28 quarts of mix (7 gallons) in the refrigerated hoppers (14 quarts each side). With bright indicator lights, it alerts the operator add mix when needed. During long no-use periods (overnight), the standby feature maintains safe product temperatures.
If you're looking for a refurbished Taylor frozen yogurt machine for your business, look no further than the Taylor 791. We know you won't be disappointed with the quality or reliability of these Taylor frozen yogurt machines for sale. Contact us at 800-879-7839 for any questions!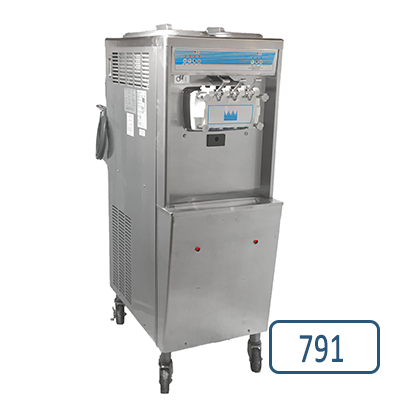 Sorry, there are no products in this collection

We're the Experts
Ask us anything. We are the professionals!

Fast Shipping
Orders placed by 3pm PST will be shipped the same day.

Largest Selection
If you don't find the part, we'll get it for you!