Fast Shipping
Orders placed by 3pm PST
will be shipped the same day
Parts - Taylor | 754
If you're looking for a trusted provider for Taylor 754 parts and supplies, choose Soft Serve Parts as your primary source. We supply our customers worldwide with high-quality replacement soft serve parts for all Taylor machine models. Whether you're looking for individual tune up kit parts, motors, scraper blades, or any other Taylor 754 parts, we have them readily available. If a product is out of stock, don't sweat it. As committed industry specialists who place emphasis on high-quality products and customer service, we do whatever it takes to find what you need. We take pride in our customer service. That's why we go the extra mile and offer unmatched warranties on all our ice cream machine parts for sale. For more information on our products, give us a call at 800-879-7839 or browse our current inventory below to shop our ice cream machine parts for sale!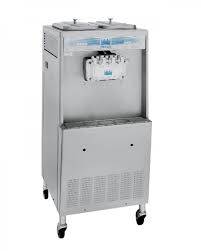 We're the Experts
Ask us anything. We are the professionals!

Fast Shipping
Orders placed by 3pm PST will be shipped the same day.

Largest Selection
If you don't find the part, we'll get it for you!