Fast Shipping
Orders placed by 3pm PST
will be shipped the same day
Parts - Taylor | 791
Introduced in 2012, the Taylor 791 has quickly become one of the most popular frozen yogurt machines on the market. To keep your machine running at peak performance, you'll need replacement parts at some point in the future. At Soft Serve Parts, we have you covered. We stock all the yogurt machine parts you need to maintain your Taylor 791 like scraper blades, tune up kits, sanitizer and lubricant. We also carry all the soft serve parts you need to repair a broken Taylor 791, like compressors, motors, circuit boards and much more.
If you're looking for a specific yogurt machine part for your Taylor 791 machine that isn't currently available in our inventory, we'll do whatever it takes to find it for you. From the buying process to the quality of our products, we're dedicated to your complete satisfaction. For more information on our replacement Taylor soft serve machine parts, contact us at 800-879-7839 or browse our extensive selection of parts below.
Are you interested in purchasing a Taylor 791? We have them in stock here.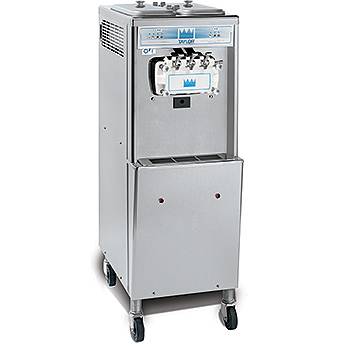 We're the Experts
Ask us anything. We are the professionals!

Fast Shipping
Orders placed by 3pm PST will be shipped the same day.

Largest Selection
If you don't find the part, we'll get it for you!